Speaker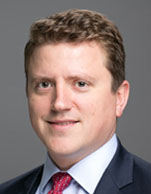 Jon Zimmerman
Chief Operating Officer and Managing Director
IndexIQ® a New York Life Investments Company

Jon Zimmerman is the Chief Operating Officer of IndexIQ, responsible for strategic initiatives and day-to-day business at IndexIQ. Prior to that, Jon was part of NYLIM's Product Development Group, where he was the head of ETF product development. In this role, Jon drove IndexIQ's strategy for expanding the product line into equities and fixed income - playing an integral part in growing IndexIQ's capabilities within the equity and fixed income landscape.

Before joining New York Life in 2015, Jon worked for Morgan Stanley for eight years. Most recently as a Vice President in Healthcare Equity Capital Markets, where he covered clients. Previously in Equity Capital Markets, Jon was instrumental in expanding Morgan Stanley's Closed-End Fund business in close coordination with the Wealth Management division. In Jon's early days at Morgan Stanley, he worked in product development across a range of strategic projects ranging from ETFs to Structured Products.

Prior to Morgan Stanley, Jon was the Global Research Manager for Equity Capital Markets at Dealogic, an analytics firm focused on Investment Banking.

Jon received his B.A. in Economics from New York University and currently resides in Brooklyn, New York.