Speaker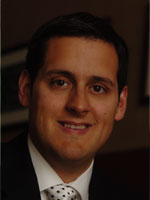 Paulo Almeida
Chief Investment Officer
Tufton

Paulo is Tufton's CIO. Tufton has over $1.2bn AUM in over 90 vessels. Tufton funds include London-listed Tufton Oceanic Assets (ticker: SHIP.LN) which has a market cap of $380m and won the 2017 Shipping IPO of the Year award. Paulo joined Tufton in early 2009 after nine years in investment banking and fund management at UBS and Macquarie. At Tufton, he was among the winners of the Marine Money 2013 M&A Deal of the Year for the transactions that created Hafnia Tankers. Shipping transactions he led at UBS received three IPO of the Year awards from Marine Money and Jane's Transport Finance for 2005.

Before business school, he spent four years in the shipping industry with the Skaarup Group. Paulo received his MSc in Finance from London Business School in 2000 and a BSc in Naval Architecture and Marine Engineering from Webb Institute in 1995. He also has an MBA with Honors from Chicago Booth. While at Webb, he had work experience as an apprentice shipfitter at Electric Boat, as an engine and deck cadet with Exxon Shipping and in structural engineering at Electric Boat and the Skaarup Group. In 2021, he joined Webb's Board of Trustees and is a member of the Finance Committee and Investment Committee.