Speaker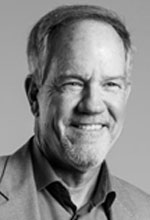 Steve Brown
Chairman and Chief Executive Officer
Trinity Capital Inc.

Steve Brown is the founder, chairman and chief executive officer at Trinity Capital, a leading provider of venture debt and equipment financing to institutionally backed growth stage companies. He recently took the company public through the NASDAQ exchange with the ticker symbol "TRIN".

Mr. Brown sets the strategic direction of the company, promoting a people and relationship first culture, which ultimately drives long-term shareholder value. He has been a part of the venture ecosystem for over 30 years and is dedicated to supporting entrepreneurs and the venture capital firms that back them. Under his leadership, Trinity continues to build and grow the team and the portfolio, becoming a recognized leader in the market they serve.

Before founding Trinity, Mr. Brown served as a general partner at Point Financial Capital Partners, a venture leasing fund, and prior to that he helped start, and worked as a partner at, Cornerstone Equity Partners, a venture fund based in Phoenix.

Mr. Brown resides on the Board of Directors for invisionAZ, which has a mission of accelerating the growth of Arizona's vibrant tech ecosystem. He also serves on the Investment Committee for invisionAZ's Arizona based Venture Fund.

Steve earned a B.S. in business administration and marketing from McNeese State University.