Speaker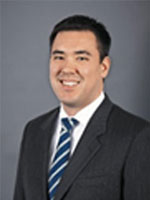 Nate Jones, CFA®
Senior Managing Director, Head of Fund Finance and Treasury
Nuveen

Nate is the Head of Fund Finance and Treasury at Nuveen where he is responsible for leading all aspects associated with the sourcing and on-going leverage management process for closed-end funds. Sources of leverage capital utilized by Nuveen funds include credit facility/margin finance, reverse repurchase agreements, preferred stock issuances and tender option bonds. As part of this function, Nate will engage with outside bank relationships, institutional investors, and various internal colleagues within product management and development, investment teams, legal and risk.

Prior to joining Nuveen in 2011, Nate started his career within the structured products and tax-exempt derivatives divisions at JPMorgan and Morgan Stanley. Nate graduated with a B.A. in Business Economics from Brown University, is a CFA® charterholder and a member of the CFA Society of Chicago.