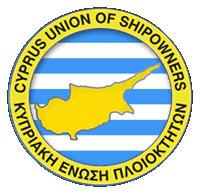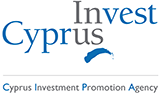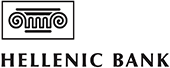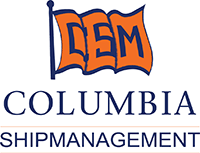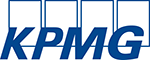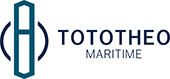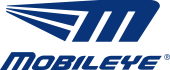 H.E. NICOS ANASTASIADES, PRESIDENT OF THE REPUBLIC OF CYPRUS DELIVERED THE KEYNOTE ADDRESS
"CYPRUS AS A BUSINESS AND INVESTMENT DESTINATION"
AT THE OFFICIAL LUNCHEON OF THE CAPITAL LINK INVEST IN CYPRUS FORUM
Sponsored by Mana Products Inc.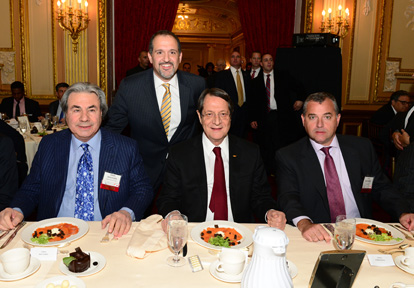 From left to right:
Mr. Nikos Mouyiaris, Founder & CEO - Mana Products Inc.
Mr. Endy Zemenides, Executive Director of HALC-Hellenic American Leadership Council
H.E. the President of the Republic of Cyprus H.E. Nicos Anastasiades
Mr. Polys Hajioannou, Chairman of the Board of Directors and Chief Executive Officer of SAFE BULKERS, INC



Mr. Andreas Hadjiyiannis, President - Cyprus Union of Shipowners introduced the Keynote speakers at the Luncheon.

Keynote Remarks were given by Mr. Jonathan Cohen, Deputy Assistant Secretary -European and Eurasian Affairs – U.S Department of State.

The Keynote Address was made by H.E. the President of the Republic of Cyprus H.E. Nicos Anastasiades




Sponsor of the Official Luncheon :"Mana Products Inc."


Established in 1975 by chemist and entrepreneur Nikos Mouyiaris, for more than 40 years MANA has brought together the passion, the process and the people to define and lead the future of beauty.
MANA has developed groundbreaking formulas for some of the world's most renowned beauty brands and collaborated with globally recognized makeup artists to create and launch their brands. The company's product development capabilities and marketing savvy have propelled brands from startups to record-breakers.

Entrepreneur, innovator and philanthropist, Nikos Mouyiaris is Founder and CEO of Mana Products, Inc., one of the world's leading contract and private label cosmetics manufacturers. Nikos is also passionate and steadfast in his support of issues of concern to Greece and Cyprus. He is founder of the Hellenic American Leadership Council, and is on the board of the Coordinated Effort of Hellenes, the Hellenic Initiative, and the Pancyprian Association of America, among others. His philanthropic endeavors include the Elytis Chair at Rutgers, Children's SOS Villages in Greece, and other organizations in the States, Greece and Cyprus.