2017 CAPITAL LINK HELLENIC LEADERSHIP AWARD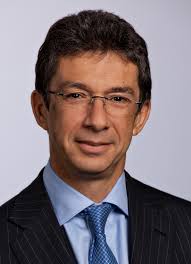 Mr. André Calantzopoulos
CEO
Philip Morris International Inc.

Mr. Calantzopoulos was named Chief Executive Officer and was elected to the Board of Directors on May 8, 2013. He served as Chief Operating Officer from our spin-off on March 28, 2008 to May 8, 2013. Mr. Calantzopoulos was PMI's President and Chief Executive Officer between 2002 and the date of the spin-off. After joining the company in 1985, he worked extensively across Central Europe, including as Managing Director of PM Poland and President of the Eastern European Region.

Mr. Calantzopoulos holds a degree in electrical engineering from Swiss Federal Institute of Technology in Lausanne and an MBA from INSEAD in France.