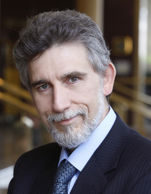 Nicolas Bornozis
President and CEO
Capital Link, Inc.

Since 1996 Mr. Nicolas Bornozis is the founder, President and CEO of Capital Link, Inc., an international investor relations and financial advisory group. It assists listed companies and capital markets related organizations to develop and maintain access to European and North American investors. Capital Link has offices in New York, London and Athens and is a leader in investor relations for listed shipping companies, U.S. Closed-End Funds and ETFs and international companies accessing the U.S. and European markets.

He also established and managed, Alexander Capital, L.P, a US broker-dealer firm, which developed brokerage and investment banking business in North America with the Greek, Egyptian and Russian markets. Sold the company at the end of 2003 to a group of US investors representing Russian interests. Between 1998 and 2002, he also established and managed Alexander Asset Management, Inc. which handled portfolios invested in the Greek and European equity markets.

Prior to Capital Link (1988-1995), he served as President and CEO of CCF International Finance Corp. (CCF IFC), the US broker/dealer subsidiary of Credit Commercial de France, now part of HSBC, and worked at the International Department of Bankers Trust Company in New York (1982-1984) and then at the Commercial Banking operation of CCF in New York (1985-1987) focusing on the financing of Wall Street firms and shipping.

He holds an MBA from Harvard Business School (1982) and a Law Degree from the University of Athens (1979), in Greece with specialization in commercial and corporate law and is a graduate of Athens College in Greece.

For a period of twelve years he was a Visiting Lecturer on International Banking and Finance at the City University Business School (Department for Shipping Trade and Finance) in London, United Kingdom. Also, he served as Chairman of the Investment Management Committee of the Harvard Business School Club in New York.