Speaker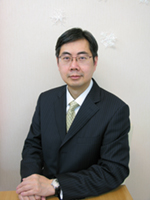 Logan Chong
Managing Director of Transportation Sector
Investment Banking Asia Pacific
BNP Paribas


Logan joined BNP Paribas in July 2007, in charge of China shipping market. He was the Head of Shipping Finance, Asia Pacific and Maritime Sector Head, Asia in Societe Generale, directly reporting to the CEO of Asia Pacific, before he joined BNP Paribas. Logan has been in Societe Generale for 12 years, and has over 25 years banking experience in structured finance, including 5 years in aircraft financing (US double-dip tax leasing), over 20 year experience in shipping finance and shipping client relationship coverage in the region. Logan is a frequent veteran speaker in various shipping conferences and seminars, including the recent one held at the end of Oct by China EXIM Bank at Diaoyutai State Guesthouse in Beijing.

He is the pioneer in structured finance in Asia. Logan successfully closed the first UK tax lease in Asia for COSCO in 1998, and brought in the first French tax lease to China market in 2006. He structured the first off-balance sheet financing for Chinese client in 2001, which was later on widely used by other international banks.

Logan graduated from the Industrial Engineering Faculty of the University of Hong Kong in 1984 and received his MBA from the Chinese University of Hong Kong in 1988. He is the full member of Hong Kong Securities Institute since 1998 and obtained a Postgraduate Diploma in Laws from the Manchester Metropolitan University (UK) and passed the Common Professional Examination (Laws) in UK in 1999. Currently, Logan also maintains HKMA Type1 licence and SFC Type 6 licence for HK IPO sponsorship, and Grade II Captain Licence for pleasure vessel upto 15 meters in HK as well.