Speaker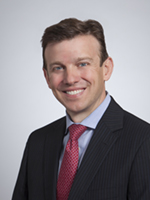 Chris Hall
Managing Director
The American P&I Club


Chris Hall is a New York-licensed Lawyer, with over 23 years of shipping and marine insurance experience. He worked for five years in New York City, and has lived and worked in Asia for 18 years.

Chris is a graduate of the University of Michigan, where he double-majored in Asian Studies and Political Science. He also holds a Juris Doctor (JD) degree from Tulane University Law School in New Orleans.

Chris worked for several years in New York City as a maritime lawyer before moving to Hong Kong to work as a lawyer for another International Group P&I Club. With that club, he moved from claims to underwriting and business development, and was head of their Singapore office for several years.

Chris moved back to the United States in 2011 to join the head office of the American Club in New York City, where he held the position of Underwriter, focusing his efforts on the Club's business in South Asia and Southeast Asia.

In August 2013, Chris and his family returned to Asia, where he is Managing Director of the American P&I Club Hong Kong office, from which he travels widely. He speaks Bahasa Indonesia and Portuguese (both rather poorly, unfortunately).