Speaker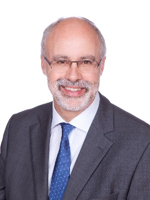 Andrew Knox
General Manager for Marine Lubricants
TOTAL Asia Pacific


Andrew Knox is TOTAL's Asia Pacific General Manager for Marine Lubricants. He has overall responsibly for Total's marine lubricants business in the Asia Pacific area. He has been based in based in Hong Kong for the past 3 years where he also hold the position of Managing Director of Total Lubricant Hong Kong.

Before taking up this post he was responsible for TOTAL's marine lubricants business in Southern Europe, Africa, Middle East and USA. He has also previously held the position of worldwide marine lubricants Marketing Director as well as working as a business developer in Total Marine Fuels business.

He has worked for the TOTAL group for over 27 years entering the group as the UK lubricants Marketing Manager. He has over 30 years experience in the downstream oil industry working initially in R&D, production management, marketing and sales.

He holds an honours degree in Chemical Physics from Manchester University and a MBA from Strathclyde University.

Prior to joining the oil industry he worked as a geophysics research scientist for British Antarctic Survey and later a research associate in Edinburgh University Mechanical Engineering Department looking at generating electricity from ocean waves."

He is married with 3 grown up children. He lives near Hong Kong but maintains close ties with his home country in Scotland where he has a holiday home. He enjoys a wide range of sporting activities including golf, sailing skiing and mountaineering.

Born in Edinburgh, Scotland. Age 60, married with 3 children.