Speaker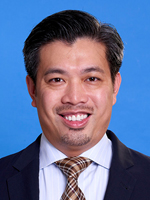 James Tong
Managing Director
Regional Head of Global Shipping & Logistics Asia Pacific and Japan
Citi | Corporate & Investment Banking Asia Pacific


Mr. James Tong is the Regional Head of Global Shipping & Logistics for Citi in APAC & Japan. He is a shipping specialist in Citi primarily responsible for the shipping and marine logistic relationship portfolio including shipping, deep sea offshore and ports & terminals in this region.

James has more than 2 decades of rich and solid global banking experience and 17 years of which he has specialized in the global shipping industry. He has raised more than US$15 billion worth of capital in various forms across all shipping subsectors including the containerized shipping, dry and wet bulk, car carrier and cruise ship, LPG and LNG gas carrier, offshore and offshore support vessel sector.

James holds a Bachelor of Commerce degree from the University of New South Wales in Australia with a double major in in Accounting and Finance.