Speaker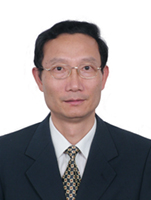 Huang Youfang, D.E.
Professor, President - Shanghai Maritime University
Dean - Institute of China (Shanghai) Free Trade Zone Supply Chain


Huang Youfang, D.E., Professor, is now the President of Shanghai Maritime University and Dean of Institute of China (Shanghai) Free Trade Zone Supply Chain. He serves concurrently as President of China Institute of Navigation (CIN), Director of the Guidance Committee for Logistics Education of the Ministry of Education, Deputy Director of the Expert Committee of Shanghai International Shipping Center, Vice Chairman of China Federation of Logistics & Purchasing, Vice President of China Society of Logistics, Senior Vice President of the International Association of Institutes of Navigation (IAIN) etc.

He was conferred with the first prize for Shanghai Municipal Science & Technology Progress, the first prize for National Workers' Technological Innovation Achievement and the second prize for National Science & Technology Progress. He was also entitled as Prominent Contributor of China's Logistics Industry (1978-2008), Annual Important Person in Logistics in 2009, one of the Top 10 Most Influential Chinese People in Shipping in 2013 and listed into the Top 100 Most Influential Chinese People in Shipping in 2016 & 2017.

He has published papers and books in domestic and international journals and academic conferences, totally over 200 along with various types of patents issued. He has been invited to make more than 150 reports at conferences at home and abroad. He is also responsible for or the main person to complete over 100 scientific research projects commissioned by national government, provincial government or enterprises.