Forum Overview
Held in conjunction with the Singapore Maritime Week


KEYNOTE SPEAKER






Mr. George Prokopiou
Founder
Dynacom Tankers, Sea Traders & Dynagas
Capital Link's 2nd Annual Singapore Maritime Forum will take place on Monday, April 8, 2019 at The Westin in Singapore.

The Forum is held in conjunction with the Singapore Maritime Week and is organized in partnership with Columbia Shipmangement and Singhai Marine Services.

Mr. George J. Prokopiou, Founder of Dynacom Tankers, Sea Traders and Dynagas will deliver the Forum Keynote Address.


The 2nd Annual Singapore Maritime Forum aims to highlight the significant role of Singapore as the gateway to Asia and the global shipping markets. It will discuss the developments and trends in the energy, commodities, the various shipping sectors, the global financial and capital markets, as well as issues pertaining to regulatory developments, technical and commercial fleet management. It will also address the growth, M&A and consolidation trends in the maritime industry and the new competitive landscape in shipping today.
The Forum will highlight the competitive positioning and advantages of Singapore as a maritime hub and also regional business and trading opportunities in Asia.
For further information, contact Eleni Bej (New York), Director of Special Events, at
ebej@capitallink.com
or +1 (212) 661-7566.
For sponsorship opportunities, please contact Nicolas Bornozis or Anny Zhu at forum@capitallink.com or call +1 212 661-7566.
Last Years Forum
Tuesday, April 24, 2018
Supporting Association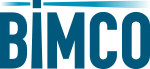 Media Partners