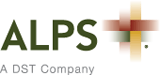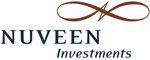 Jack P. McIntyre
Portfolio Manager, Senior Research Analyst
Legg Mason
Current role: Jack P. McIntyre, CFA, is Portfolio manager and senior research analyst for the Firm's Global Fixed Income strategy and related strategies.
Years of experience: 24 years of investment industry experience.
Career progression: Jack joined Brandywine in 1998. Previously, he held positions as market strategist with McCarthy,

Crisanti & Maffei, Inc. (1995-1998); senior fixed income analyst with Technical Data, a division of Thomson Financial Services (1992-1995); quantitative associate with Brown Brothers Harriman & Co. (1990), and investment analyst with the Public Employee Retirement Administration of Massachusetts (1987-1989).

Education: A graduate of the University of Massachusetts Amherst, Jack received his BBA in Finance. He also holds an MBA in Finance from the Leonard N. Stern Graduate School of Business at New York University.

At a glance:
24 years of investment industry experience
Joined Brandywine Global in 1998
McCarthy, Crisanti & Maffei, Inc. - Market strategist, 1995-1998
Technical Data - Senior fixed income analyst, 1992-1995
Brown Brothers Harriman & Co. - Quantitative associate, 1990
Public Employee Retirement Administration of MA - Investment analyst, 1987-1989
MBA in Finance from the Leonard N. Stern Graduate School of Business at New York University
BBA in Finance from the University of Massachusetts Amherst