Speakers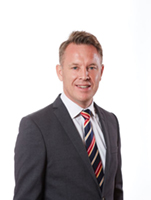 Björn Stignor
CEO of Golden Agri Maritime (GAM)
Chairman of Golden Stena Baycrest Tankers (GSB Tankers)
MD of Golden-Agri Stena (GS)

Heading up three major logistic companies as a combination of JV and/or fully-owned companies from the three large groups: Golden Agri-Resources (the 2nd largest palm oil producer in the world), Stena Bulk (a major ship-owner controlling about 130 tankers), and Bay Crest (a professional commercial manager with strong presence in both Japan and Singapore).

Bjorn was graduated from Sweden with a chemical science degree and master mariner bachelor. After graduation, he sailed on chemical tankers until 2001 when he was a captain. He then took up a commercial role in Brostrom followed by Stena. In 2011, he moved to Singapore as the head of Stena Weco before he started GS in 2012 followed by GSB and GAM in 2019. Having offices in Singapore, Dubai, and Japan with total of US$300 million in ship investments, the businesses have evolved further to where we are now.