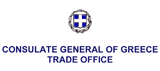 Panos Papazoglou
Country Managing Partner Greece - CSE South Cluster Leader
Ernst & Young
Panos Papazoglou is the CMP since July 2010 and effective January 2011 he holds the role of the CSE South Cluster.
He has served as Head of Assurance in Ernst & Young SRL - Assurance S ervices Romania for two years and focused on the energy and technology sectors. He has also served as CMP and Head of Assurance in Bulgaria for three years.
Panos Papazoglou joined Ernst & Young in 1988 and is based in the Athens office
Panos holds an MA in Economics and an MBA
Besides, Panos is a Qualified Accountant in Greece and Romania. He has sound management experience and supervisory skills gained over the 24 years of being involved in the accounting and audit profession

Skills

Financial audits in the energy and technology industries in Greece, Romania and Bulgaria.
Ernst & Young partner since 2000 with executive responsibilities within the organisation as well as audit engagements responsibilities

Professional experience

During the period 1983-1986 he has worked for limited periods in Deutsche Bank in Germany and in KEPE Athens.
Extensive exposure to the international environment and in managing cross-cultural teams, whilst with Ernst & Young Central and Southeast Europe, are demonstrated by the multitude of audit projects performed
Financial audits on a number of European Commission funded projects in Greece. Mr. Papazoglou was leading these financial audits executed in a number of public and non-public sector companies