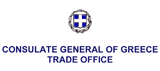 FORUM OVERVIEW

Capital Link's 14th Annual Investor Forum - Greece recognizes the need for practical solutions and extroversion as Greece continues to endure economic hardship.



This year, Mr. Kostas Hatzidakis, Minister of Development and Infrastructure of Greece, will be the keynote speaker.



Held in cooperation with the New York Stock Exchange, this forum is a collaborative event. Major global investment banks, as well as U.S. and international organizations allows Capital Link to provide forum participants with a comprehensive review of government reforms, policies, and objectives. Looking to the future, it will underscore both new and ongoing government and private sector initiatives meant to attract direct investment in Greece. An extensive network of key businesses, companies, investment communities, and government officials will also be at attendees' disposal as will speakers, sponsors, and guests. In doing so, Capital Link remains committed to its aim of raising awareness about Greece as an investment destination to a wider investor audience.

WHO SHOULD ATTEND?

Our target audience is the management of top U.S. corporations with an active interest or involvement with Greece and the greater region; institutional investors in Greek equities and fixed income securities; portfolio managers and analysts; commercial and investment bankers; financial advisors and brokers; and financial media and press. On average, around 800 professionals attend the event annually.

For further information, contact Eleni Bej at ebej@capitallink.com or call +1 (212) 661-7566.

For sponsorship opportunities, contact Nicolas Bornozis at nbornozis@capitallink.com or call +1 (212) 661-7566.