Speakers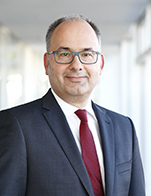 Oliver Faak
Managing Director, Global Head of Ship Finance
NORD/LB

Oliver is currently heading the global ship finance activities of NORD/LB out of the Hanover/ Germany-based headquarter. His more than 25 years of banking and financing experience includes a broad range of commercial and investment banking know-how with particular emphasis on mid to large cap corporates and the shipping and aircraft finance sector as well as on debt and equity capital market products. Oliver started his career in banking with Dresdner Bank in Hamburg covering mid and large cap corporates. Later he took over responsibility for national as well as international accounts in the Ship Finance Sector Team of later Dresdner Kleinwort where he became Senior Director and authorized representative.

Oliver has had a two-year apprenticeship and formal education certificate program in banking and finance and holds a diploma in Business Administration from the University of Hamburg. His examination subjects were banking management and economic law.