Navigating in Turbulent Waters – Strategies, Prospects & Dangers
在逆境中求生存-战略、机遇与挑战

Make International Connections & Develop New Business
促进国内外企业紧密交流和发展新业务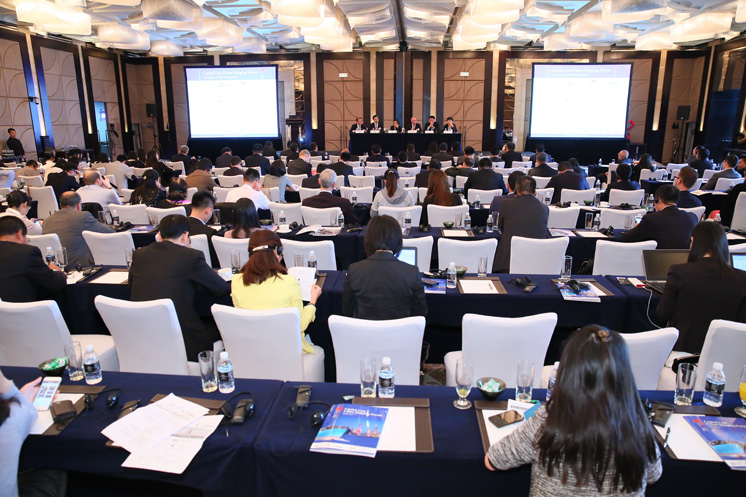 What a difference a year makes! While the shipping industry can benefit from low oil prices and a shrinking newbuilding orderbook, on the other hand we have new challenges with persistent low global demand, increasing regulation, and political storms such as Brexit and uncertainty regarding global policies under a Trump presidency in the largest economy of the world. Major casualties in these turbulence waters have already emerged. Are there any safe harbours for other players? How can they address the challenges and take advantage of opportunities?

This year's Capital Link's International Shipping Forum-China will seek to examine how Chinese ship-owners and leasing firms can navigate these turbulent waters by highlighting danger marks in global financing, capital markets and alternative financing, and by suggesting possible safe passages and harbours through joint venture opportunities with global investors and global maritime industry players, business re-structuring models and methods to optimize technical and commercial ship management during difficult market conditions. The Forum will also examine the interaction between Chinese ship-owners and leasing firms with their global counterparts and the role of Chinese Shipping and Maritime Industry in the global markets.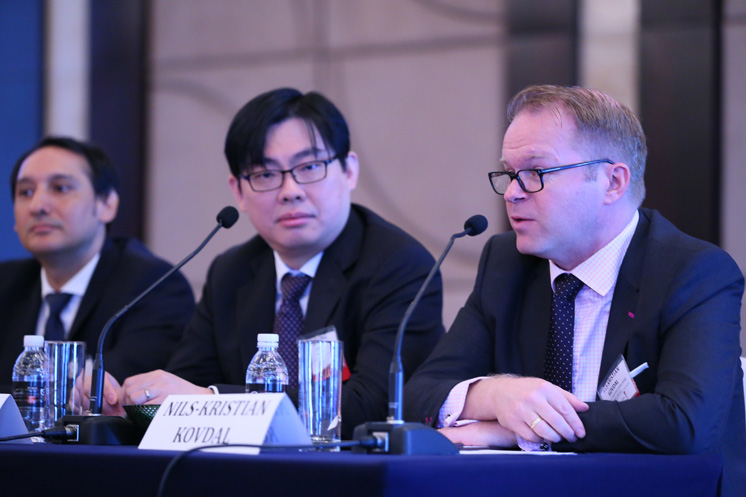 Speakers and panelists are experts and top decision makers from global financial, investment and maritime companies and organizations. They come to Shanghai prepared to address critical topics of interest to the industry and to interact with high level executives from the Chinese shipping, shipbuilding and finance communities.

As such, attendees of the International Shipping Forum(China) can expect a high level of rich industry information and unique networking opportunities with key maritime industry players, including influential members from the shipping, shipbuilding, commercial and investment banks, financial leasing companies as well as global traders of major dry bulk and energy commodities in a comprehensive one day event.

仅一年的时间,世界发生了巨大的变化!油价下跌,新建船舶数量减少,航运业成本压力随之减轻;但全球范围内低迷的需求、英国脱欧以及特朗普任期内政治策略的不确定性౔#31561;等所带来的危机俨然呈现在眼前,何处才是我们避风的港湾?怎样才能抓住机遇迎难而上?

本届资本链接国际航运论坛(中国)将分析指出全球融资、资本市场的发展以及融资风险的替代方式等来帮助中国船东及租船公司更好地在逆境中求生存。通过探讨国际投资者与航运企业的合资合作,业务重组以及技术管理最优化的新方式,使中国航运企业在低迷市场环境中站稳脚跟。本届论坛也将促进中国航运企业及租船公司与全球同行的合作关系,并发挥中国航运企业在国际航运市场中的巨大作用。

此次论坛邀请全球知名金融、投资专家和航运企业高管作为主要演讲者,他们在为大家奉上精彩演讲的同时,还将与中国航运企业高层主管积极互动,探讨行业相关话题。

本届论坛与会者不仅可以收获最新行业资讯,还可以与来自航运业,造船业,租赁融资银行、大型干散货及能源等领域富有影响力的知名人士进行交流。